Hey Friends Today we are here to know about Cognizant career
Focusing on the latest employment after huge layoffs i.e, now about PAT( Programmer Analyst Trainee) role.
Cognizant technology solutions
Cognizant technology solutions is an American multinational technology company that provides business consulting, information technology, and outsourcing services. It is headquartered in Teaneck, New Jersey, United States. Cognizant is part of the NASDAQ-100 and trades under CTSH.
Founded: 26 January 1994
Founders: Kumar Mahadeva, Francisco D'Souza
CEO Name: Brian Humphries (1 Apr 2019–)
Revenue of Cognizant: 1,680 crores USD (2019)
Headquarters: Teaneck, New Jersey, United States
Cognizant hired a humongous count of Freshers for this role (PAT)
Few are recruited as interns and others directly as employees
Cognizant salary for freshers:-
Package 4L per annum and assurance of hike to 4.5L for the upcoming Year.
Though the In-hand Salary would be around 25.8k – 27k from the start.
Here we observe various deductions which will be described in the offer letter/Payslip
Process of Selection:-
->Campus Hire(On-Campus/Off-Campus/Pool Campus) drives conducted by the cognizant Hiring team
->Hiring Process Includes
@Aptitude
@Automata Fix
@Techincal Interview
@HR Interview
->Has you all Know Aptitude & Automata Grace marks would be calculated for the future rounds selection.
->Technical & HR Interviews would more of your Basics & Behavioural Skills similar to any other Interviews.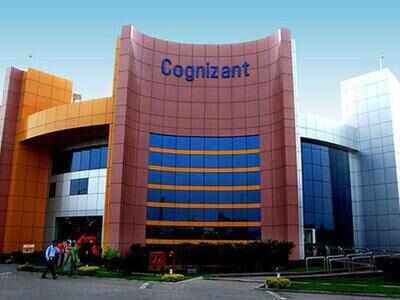 *Cognizant may provide an offer letter soon but there is less chance of receiving Date-of-Joining mail has expected. It may take a year or so to receive Date of Joining mail from Cognizant in most cases.
According to 2019&2020 Batch students there is around 1-1.5 year variation between Offer letter and Date-of-joining mail. So be Consicuos about when you need the job.
After Selection:-
->Selected/Cleared candidates will be receiving Offerletter thereafter proceeding with pre-joining Formalities before receiving Date-of-Joining.
->Once after receiving the Date-of-Joining, you will be initiated with post joining formalities that are submission of documents & Verification.
->Also guided with System Request with which you are supposed to work on (Personal systems will not be encouraged for Work as of Security Reasons)
->Coach allocation along with HR & manager will be assigned as the Point of contact
Training:-
->There will be Domain allocation on which you will be trained (Allocated based on Business requirements)
->After selection & Before training gets started, you may don't have any work for 10-40 days. Don't panic & wait for the information to reach you.
->In the provided system you can resolve your queries with cognizant apps and make your issues resolved.
->Here in cognizant training period would be approximately 4 months.
->Training includes assessments and objectives of future steps.
*Once after sucessful completion of training there will be allocation of Project need to be worked on. Unsucessful completion will be provided with another attempt to clear assessents. The one who couldn't clear both the assesments would lead to termination or assigned to different domain.
Holidays:-
->List would be provided officially based on their project location.
Cognizant technology solutions is a multinational Organisation that can mould your career into Good shape.
Note: For the people who you think Can fit for IT World – Don't lose your Offerletter until you have another big Opportunity.

Hope You Lead a Successful career in or outside the Cognizant. All the Best.
Many of my friends work for this Organisation. They can help with the additional information. Any queries Post below in the chatBox would be answered by the employees of Cognizant's or experts.
All the best and hope this article is helpful, also read about Life at Hexaware technologies
Thank you have a great day